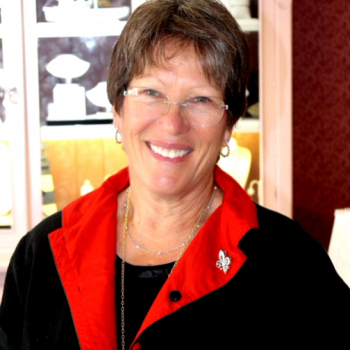 Brenda Newman
Owner and Certified Gemologist
Owner Brenda Newman, an El Segundo native, has 44 years of jewelry experience. She is a fully accredited Graduate Gemologist of the Gemological Institute of America and with four Graduate Gemologist on staff, the store has earned the prestigious American Gem Society designation and as such is a Certified Gemologist.

Brenda was honored to be chosen to identify and restore jewelry found in the wreckage of September 11th's United Airlines Flight 93.

Brenda remains heavily involved with the local community as a Planning Commissioner during an especially active time for commercial projects. She sits on the boards of the El Segundo Education Foundation and El Segundo Chamber of Commerce (which named her citizen of the year for 2018), and is a member of the downtown Beautification Committee.
Go Back
Send a Message